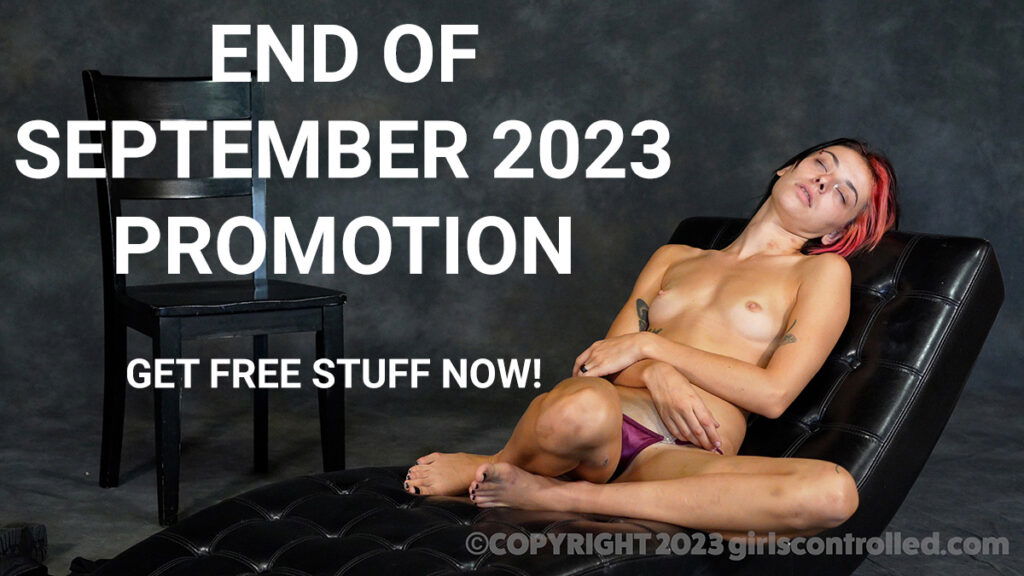 In the spirit of last weeks BOGO, I've decided to do another one for all sales from 9/24/2023 (today) to 9/30/2023!!
If you purchase 2 or more clips from my store (link below) and fill out the form on this page - I will email you 2 or more free full length videos from my archives.
The more you purchase, the more I'll give out bonuses after the promotion is over!
You can purchase from my store at: https://www.clips4sale.com/studio/10982/robo--girls-trained-to-be-bad
Don't wait!! About a week till the end of the month 🙂
THANKS FOR YOUR SUPPORT, PROMOTION HAS ENDED...